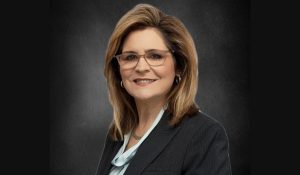 Hoffman Divorce Strategies is pleased to announce that Sheri Bankston has joined the Louisiana based firm. Sheri is an accounting professional and will work with clients to provide financial recommendations and strategies to clients that are going through the divorce process. "I know that for many in divorce the issues of finances can be the scariest part of the divorce process", said Bankston. "I hope to bring some peace of mind to our clients that they can have a post-divorce financially secure future."
Before joining Hoffman Divorce Strategies, Sheri Bankston was Vice President of Operational Excellence of Alliance Safety Council, a multi-million-dollar organization. Sheri was a key contributor to the organization's budget and key performance indicators. She received a BS in Accounting from Southeastern Louisiana University in 1993 and passed the CPA exam in November 1993. She joins Hoffman Divorce Strategies as a CPA inactive and is in the process of reactivating her license.
"We are pleased to have someone with Sheri's knowledge and background to join our firm", said Andrew Hoffman, CEO of Hoffman Divorce Strategies. Hoffman Divorce Strategies is based in the New Orleans area and serves divorce clients throughout Louisiana. The firm provides clients and their attorneys with defensible financial reports for use in negotiations or in the courtroom. Hoffman Divorce Strategies is also known for their expertise in preparing QDRO's for the division of retirement assets.
To learn more about Hoffman Divorce Strategies visit www.hoffmandivorcestrategies.com or call (985) 674-1120.